What is Group Therapy?
Group therapy is an effective option for treatment of many psychological concerns. In a group setting, participants can work together to identify solutions and support each other in putting new ideas into practice. Many group participants benefit from discussing their challenges with others who are experiencing similar struggles.
Like individual therapy, cognitive therapy groups focus on the connections between thoughts and feelings, as well as changing behaviors that get in the way of your goals. In a group, the role of the therapist is to help guide the discussion and help group members work towards their goals.
At Enhance Health we offer a variety of confidential group series such as managing substance use, overcoming depression, and mastering worry and anxiety.
Call today to sign up for the group best suited for you.
Current Group Therapy Options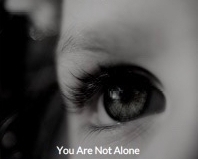 A group therapy opportunity for individuals who are experiencing complicated grief resulting from loss of a loved one.
Call today for more information
Challenge Alcohol Dependence
Join Dr. Dom Candido for a Cognitive Behavioral Therapy 12 Week Group Series to challenge alcohol dependence.
Tuesdays at 7pm starting October 16th
Call Today to Join the Group!
Transform Your Relationship with Food
The goal of this 12-week group is to give patients the tools to overcome the obstacles that make it difficult to engage in a healthy eating plan. We will focus on strategies for staying motivated, controlling emotional eating, and eating appropriately in social situations.
Call Today to Join the Group!